OCC for 2016 has been cancelled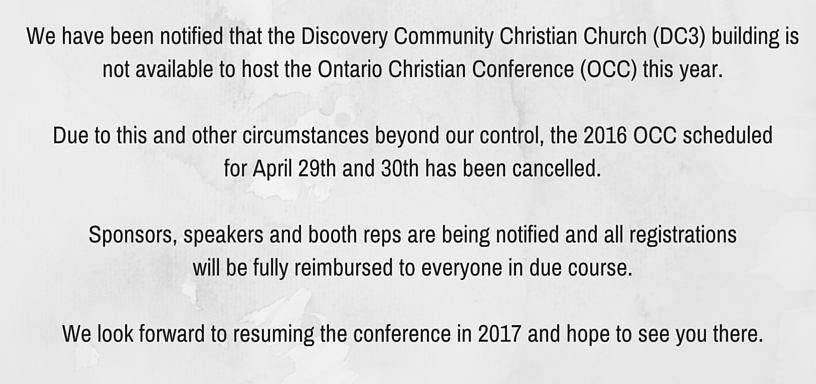 We welcome you to join us in unity at our annual Christian teaching event for fellowship and training. 
The Ontario Christian Conference is an annual conference put together by the Restoration Movement Churches of Ontario.  The conference was in hibernation for several years and in 2013 it was "Reignited" as we heard from keynote speaker Bob Russell.  Three years later we continued to see our attendance rise as we enjoy life changing sessions from international speakers.  We look forward to welcoming Christian Churches and Churches of Christ from all over Ontario.
We look forward to seeing you at our conference in 2017!